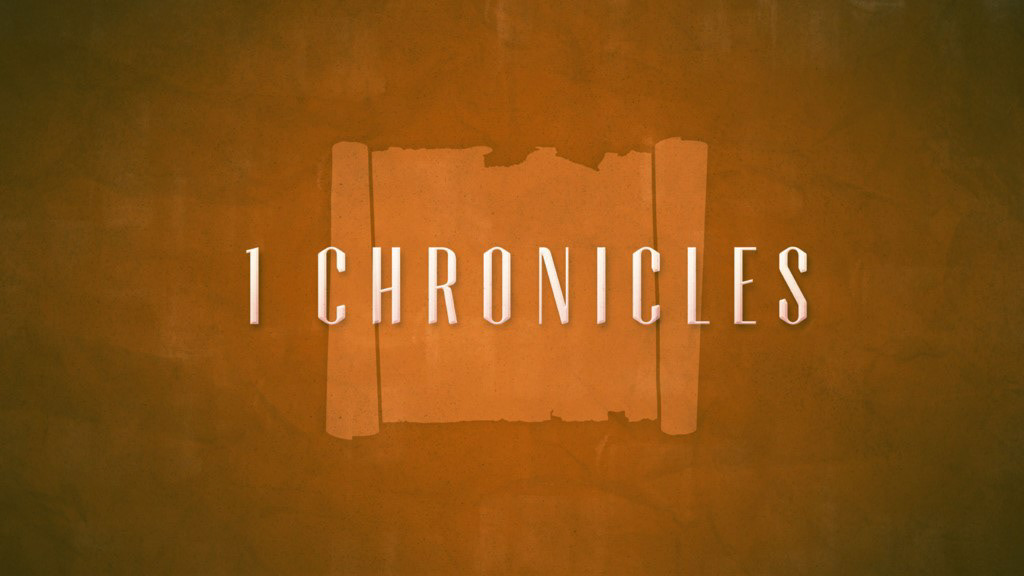 Psalms 84-85, 87
My Soul Longs for the Courts of the Lord
84 To the choirmaster: according to The Gittith. A Psalm of the Sons of Korah.
1    How lovely is your dwelling place,
O Lord of hosts!
2    My soul longs, yes, faints
for the courts of the Lord;
       my heart and flesh sing for joy
to the living God.
3    Even the sparrow finds a home,
and the swallow a nest for herself,
where she may lay her young,
       at your altars, O Lord of hosts,
my King and my God.
4    Blessed are those who dwell in your house,
ever singing your praise! Selah
5    Blessed are those whose strength is in you,
in whose heart are the highways to Zion.
6    As they go through the Valley of Baca
they make it a place of springs;
the early rain also covers it with pools.
7    They go from strength to strength;
each one appears before God in Zion.
8    O Lord God of hosts, hear my prayer;
give ear, O God of Jacob! Selah
9    Behold our shield, O God;
look on the face of your anointed!
10    For a day in your courts is better
than a thousand elsewhere.
       I would rather be a doorkeeper in the house of my God
than dwell in the tents of wickedness.
11    For the Lord God is a sun and shield;
the Lord bestows favor and honor.
       No good thing does he withhold
from those who walk uprightly.
12    O Lord of hosts,
blessed is the one who trusts in you!
Revive Us Again
85 To the choirmaster. A Psalm of the Sons of Korah.
1    Lord, you were favorable to your land;
you restored the fortunes of Jacob.
2    You forgave the iniquity of your people;
you covered all their sin. Selah
3    You withdrew all your wrath;
you turned from your hot anger.
4    Restore us again, O God of our salvation,
and put away your indignation toward us!
5    Will you be angry with us forever?
Will you prolong your anger to all generations?
6    Will you not revive us again,
that your people may rejoice in you?
7    Show us your steadfast love, O Lord,
and grant us your salvation.
8    Let me hear what God the Lord will speak,
for he will speak peace to his people, to his saints;
but let them not turn back to folly.
9    Surely his salvation is near to those who fear him,
that glory may dwell in our land.
10    Steadfast love and faithfulness meet;
righteousness and peace kiss each other.
11    Faithfulness springs up from the ground,
and righteousness looks down from the sky.
12    Yes, the Lord will give what is good,
and our land will yield its increase.
13    Righteousness will go before him
Glorious Things of You Are Spoken
87 A Psalm of the Sons of Korah. A Song.
1    On the holy mount stands the city he founded;
2        the Lord loves the gates of Zion
more than all the dwelling places of Jacob.
3    Glorious things of you are spoken,
O city of God. Selah
4    Among those who know me I mention Rahab and Babylon;
behold, Philistia and Tyre, with Cush—
"This one was born there," they say.
5    And of Zion it shall be said,
"This one and that one were born in her";
for the Most High himself will establish her.
6    The Lord records as he registers the peoples,
"This one was born there." Selah
7    Singers and dancers alike say,
1 Chronicle 3-5
Descendants of David
3 These are the sons of David who were born to him in Hebron: the firstborn, Amnon, by Ahinoam the Jezreelite; the second, Daniel, by Abigail the Carmelite, 2 the third, Absalom, whose mother was Maacah, the daughter of Talmai, king of Geshur; the fourth, Adonijah, whose mother was Haggith; 3 the fifth, Shephatiah, by Abital; the sixth, Ithream, by his wife Eglah; 4 six were born to him in Hebron, where he reigned for seven years and six months. And he reigned thirty-three years in Jerusalem. 5 These were born to him in Jerusalem: Shimea, Shobab, Nathan and Solomon, four by Bath-shua, the daughter of Ammiel; 6 then Ibhar, Elishama, Eliphelet, 7 Nogah, Nepheg, Japhia, 8 Elishama, Eliada, and Eliphelet, nine. 9 All these were David's sons, besides the sons of the concubines, and Tamar was their sister.
10 The son of Solomon was Rehoboam, Abijah his son, Asa his son, Jehoshaphat his son, 11 Joram his son, Ahaziah his son, Joash his son, 12 Amaziah his son, Azariah his son, Jotham his son, 13 Ahaz his son, Hezekiah his son, Manasseh his son, 14 Amon his son, Josiah his son. 15 The sons of Josiah: Johanan the firstborn, the second Jehoiakim, the third Zedekiah, the fourth Shallum. 16 The descendants of Jehoiakim: Jeconiah his son, Zedekiah his son; 17 and the sons of Jeconiah, the captive: Shealtiel his son, 18 Malchiram, Pedaiah, Shenazzar, Jekamiah, Hoshama and Nedabiah; 19 and the sons of Pedaiah: Zerubbabel and Shimei; and the sons of Zerubbabel: Meshullam and Hananiah, and Shelomith was their sister; 20 and Hashubah, Ohel, Berechiah, Hasadiah, and Jushab-hesed, five. 21 The sons of Hananiah: Pelatiah and Jeshaiah, his son Rephaiah, his son Arnan, his son Obadiah, his son Shecaniah. 22 The son of Shecaniah: Shemaiah. And the sons of Shemaiah: Hattush, Igal, Bariah, Neariah, and Shaphat, six. 23 The sons of Neariah: Elioenai, Hizkiah, and Azrikam, three. 24 The sons of Elioenai: Hodaviah, Eliashib, Pelaiah, Akkub, Johanan, Delaiah, and Anani, seven.
Descendants of Judah
4 The sons of Judah: Perez, Hezron, Carmi, Hur, and Shobal. 2 Reaiah the son of Shobal fathered Jahath, and Jahath fathered Ahumai and Lahad. These were the clans of the Zorathites. 3 These were the sons of Etam: Jezreel, Ishma, and Idbash; and the name of their sister was Hazzelelponi, 4 and Penuel fathered Gedor, and Ezer fathered Hushah. These were the sons of Hur, the firstborn of Ephrathah, the father of Bethlehem. 5 Ashhur, the father of Tekoa, had two wives, Helah and Naarah; 6 Naarah bore him Ahuzzam, Hepher, Temeni, and Haahashtari. These were the sons of Naarah. 7 The sons of Helah: Zereth, Izhar, and Ethnan. 8 Koz fathered Anub, Zobebah, and the clans of Aharhel, the son of Harum. 9 Jabez was more honorable than his brothers; and his mother called his name Jabez, saying, "Because I bore him in pain." 10 Jabez called upon the God of Israel, saying, "Oh that you would bless me and enlarge my border, and that your hand might be with me, and that you would keep me from harm so that it might not bring me pain!" And God granted what he asked. 11 Chelub, the brother of Shuhah, fathered Mehir, who fathered Eshton. 12 Eshton fathered Beth-rapha, Paseah, and Tehinnah, the father of Ir-nahash. These are the men of Recah. 13 The sons of Kenaz: Othniel and Seraiah; and the sons of Othniel: Hathath and Meonothai. 14 Meonothai fathered Ophrah; and Seraiah fathered Joab, the father of Ge-harashim, so-called because they were craftsmen. 15 The sons of Caleb the son of Jephunneh: Iru, Elah, and Naam; and the son of Elah: Kenaz. 16 The sons of Jehallelel: Ziph, Ziphah, Tiria, and Asarel. 17 The sons of Ezrah: Jether, Mered, Epher, and Jalon. These are the sons of Bithiah, the daughter of Pharaoh, whom Mered married; and she conceived and bore Miriam, Shammai, and Ishbah, the father of Eshtemoa. 18 And his Judahite wife bore Jered the father of Gedor, Heber the father of Soco, and Jekuthiel the father of Zanoah. 19 The sons of the wife of Hodiah, the sister of Naham, were the fathers of Keilah the Garmite and Eshtemoa the Maacathite. 20 The sons of Shimon: Amnon, Rinnah, Ben-hanan, and Tilon. The sons of Ishi: Zoheth and Ben-zoheth. 21 The sons of Shelah the son of Judah: Er the father of Lecah, Laadah the father of Mareshah, and the clans of the house of linen workers at Beth-ashbea; 22 and Jokim, and the men of Cozeba, and Joash, and Saraph, who ruled in Moab and returned to Lehem (now the records are ancient). 23 These were the potters who were inhabitants of Netaim and Gederah. They lived there in the king's service.
Descendants of Simeon
24 The sons of Simeon: Nemuel, Jamin, Jarib, Zerah, Shaul; 25 Shallum was his son, Mibsam his son, Mishma his son. 26 The sons of Mishma: Hammuel his son, Zaccur his son, Shimei his son. 27 Shimei had sixteen sons and six daughters; but his brothers did not have many children, nor did all their clan multiply like the men of Judah. 28 They lived in Beersheba, Moladah, Hazar-shual, 29 Bilhah, Ezem, Tolad, 30 Bethuel, Hormah, Ziklag, 31 Beth-marcaboth, Hazar-susim, Beth-biri, and Shaaraim. These were their cities until David reigned. 32 And their villages were Etam, Ain, Rimmon, Tochen, and Ashan, five cities, 33 along with all their villages that were around these cities as far as Baal. These were their settlements, and they kept a genealogical record.
34 Meshobab, Jamlech, Joshah the son of Amaziah, 35 Joel, Jehu the son of Joshibiah, son of Seraiah, son of Asiel, 36 Elioenai, Jaakobah, Jeshohaiah, Asaiah, Adiel, Jesimiel, Benaiah, 37 Ziza the son of Shiphi, son of Allon, son of Jedaiah, son of Shimri, son of Shemaiah— 38 these mentioned by name were princes in their clans, and their fathers' houses increased greatly. 39 They journeyed to the entrance of Gedor, to the east side of the valley, to seek pasture for their flocks, 40 where they found rich, good pasture, and the land was very broad, quiet, and peaceful, for the former inhabitants there belonged to Ham. 41 These, registered by name, came in the days of Hezekiah, king of Judah, and destroyed their tents and the Meunites who were found there, and marked them for destruction to this day, and settled in their place, because there was pasture there for their flocks. 42 And some of them, five hundred men of the Simeonites, went to Mount Seir, having as their leaders Pelatiah, Neariah, Rephaiah, and Uzziel, the sons of Ishi. 43 And they defeated the remnant of the Amalekites who had escaped, and they have lived there to this day.
Descendants of Reuben
5 The sons of Reuben the firstborn of Israel (for he was the firstborn, but because he defiled his father's couch, his birthright was given to the sons of Joseph the son of Israel, so that he could not be enrolled as the oldest son; 2 though Judah became strong among his brothers and a chief came from him, yet the birthright belonged to Joseph), 3 the sons of Reuben, the firstborn of Israel: Hanoch, Pallu, Hezron, and Carmi. 4 The sons of Joel: Shemaiah his son, Gog his son, Shimei his son, 5 Micah his son, Reaiah his son, Baal his son, 6 Beerah his son, whom Tiglath-pileser king of Assyria carried away into exile; he was a chief of the Reubenites. 7 And his kinsmen by their clans, when the genealogy of their generations was recorded: the chief, Jeiel, and Zechariah, 8 and Bela the son of Azaz, son of Shema, son of Joel, who lived in Aroer, as far as Nebo and Baal-meon. 9 He also lived to the east as far as the entrance of the desert this side of the Euphrates, because their livestock had multiplied in the land of Gilead. 10 And in the days of Saul they waged war against the Hagrites, who fell into their hand. And they lived in their tents throughout all the region east of Gilead.
Descendants of Gad
11 The sons of Gad lived over against them in the land of Bashan as far as Salecah: 12 Joel the chief, Shapham the second, Janai, and Shaphat in Bashan. 13 And their kinsmen according to their fathers' houses: Michael, Meshullam, Sheba, Jorai, Jacan, Zia and Eber, seven. 14 These were the sons of Abihail the son of Huri, son of Jaroah, son of Gilead, son of Michael, son of Jeshishai, son of Jahdo, son of Buz. 15 Ahi the son of Abdiel, son of Guni, was chief in their fathers' houses, 16 and they lived in Gilead, in Bashan and in its towns, and in all the pasturelands of Sharon to their limits. 17 All of these were recorded in genealogies in the days of Jotham king of Judah, and in the days of Jeroboam king of Israel.
18 The Reubenites, the Gadites, and the half-tribe of Manasseh had valiant men who carried shield and sword, and drew the bow, expert in war, 44,760, able to go to war. 19 They waged war against the Hagrites, Jetur, Naphish, and Nodab. 20 And when they prevailed over them, the Hagrites and all who were with them were given into their hands, for they cried out to God in the battle, and he granted their urgent plea because they trusted in him. 21 They carried off their livestock: 50,000 of their camels, 250,000 sheep, 2,000 donkeys, and 100,000 men alive. 22 For many fell, because the war was of God. And they lived in their place until the exile.
The Half-Tribe of Manasseh
Psalms 73, 77-78
God Is My Strength and Portion Forever
73 A Psalm of Asaph.
1    Truly God is good to Israel,
to those who are pure in heart.
2    But as for me, my feet had almost stumbled,
my steps had nearly slipped.
3    For I was envious of the arrogant
when I saw the prosperity of the wicked.
4    For they have no pangs until death;
their bodies are fat and sleek.
5    They are not in trouble as others are;
they are not stricken like the rest of mankind.
6    Therefore pride is their necklace;
violence covers them as a garment.
7    Their eyes swell out through fatness;
their hearts overflow with follies.
8    They scoff and speak with malice;
loftily they threaten oppression.
9    They set their mouths against the heavens,
and their tongue struts through the earth.
10    Therefore his people turn back to them,
and find no fault in them.
11    And they say, "How can God know?
Is there knowledge in the Most High?"
12    Behold, these are the wicked;
always at ease, they increase in riches.
13    All in vain have I kept my heart clean
and washed my hands in innocence.
14    For all the day long I have been stricken
and rebuked every morning.
15    If I had said, "I will speak thus,"
I would have betrayed the generation of your children.
16    But when I thought how to understand this,
it seemed to me a wearisome task,
17    until I went into the sanctuary of God;
then I discerned their end.
18    Truly you set them in slippery places;
you make them fall to ruin.
19    How they are destroyed in a moment,
swept away utterly by terrors!
20    Like a dream when one awakes,
O Lord, when you rouse yourself, you despise them as phantoms.
21    When my soul was embittered,
when I was pricked in heart,
22    I was brutish and ignorant;
I was like a beast toward you.
23    Nevertheless, I am continually with you;
you hold my right hand.
24    You guide me with your counsel,
and afterward you will receive me to glory.
25    Whom have I in heaven but you?
And there is nothing on earth that I desire besides you.
26    My flesh and my heart may fail,
but God is the strength of my heart and my portion forever.
27    For behold, those who are far from you shall perish;
you put an end to everyone who is unfaithful to you.
28    But for me it is good to be near God;
I have made the Lord God my refuge,
In the Day of Trouble I Seek the Lord
77 To the choirmaster: according to Jeduthun. A Psalm of Asaph.
1    I cry aloud to God,
aloud to God, and he will hear me.
2    In the day of my trouble I seek the Lord;
in the night my hand is stretched out without wearying;
my soul refuses to be comforted.
3    When I remember God, I moan;
when I meditate, my spirit faints. Selah
4    You hold my eyelids open;
I am so troubled that I cannot speak.
5    I consider the days of old,
the years long ago.
6    I said, "Let me remember my song in the night;
let me meditate in my heart."
Then my spirit made a diligent search:
7    "Will the Lord spurn forever,
and never again be favorable?
8    Has his steadfast love forever ceased?
Are his promises at an end for all time?
9    Has God forgotten to be gracious?
Has he in anger shut up his compassion?" Selah
10    Then I said, "I will appeal to this,
to the years of the right hand of the Most High."
11    I will remember the deeds of the Lord;
yes, I will remember your wonders of old.
12    I will ponder all your work,
and meditate on your mighty deeds.
13    Your way, O God, is holy.
What god is great like our God?
14    You are the God who works wonders;
you have made known your might among the peoples.
15    You with your arm redeemed your people,
the children of Jacob and Joseph. Selah
16    When the waters saw you, O God,
when the waters saw you, they were afraid;
indeed, the deep trembled.
17    The clouds poured out water;
the skies gave forth thunder;
your arrows flashed on every side.
18    The crash of your thunder was in the whirlwind;
your lightnings lighted up the world;
the earth trembled and shook.
19    Your way was through the sea,
your path through the great waters;
yet your footprints were unseen.
20    You led your people like a flock
by the hand of Moses and Aaron.
Tell the Coming Generation
78 A Maskil of Asaph.
1    Give ear, O my people, to my teaching;
incline your ears to the words of my mouth!
2    I will open my mouth in a parable;
I will utter dark sayings from of old,
3    things that we have heard and known,
that our fathers have told us.
4    We will not hide them from their children,
but tell to the coming generation
       the glorious deeds of the Lord, and his might,
and the wonders that he has done.
5    He established a testimony in Jacob
and appointed a law in Israel,
       which he commanded our fathers
to teach to their children,
6    that the next generation might know them,
the children yet unborn,
       and arise and tell them to their children,
7        so that they should set their hope in God
       and not forget the works of God,
but keep his commandments;
8    and that they should not be like their fathers,
a stubborn and rebellious generation,
       a generation whose heart was not steadfast,
whose spirit was not faithful to God.
9    The Ephraimites, armed with the bow,
turned back on the day of battle.
10    They did not keep God's covenant,
but refused to walk according to his law.
11    They forgot his works
and the wonders that he had shown them.
12    In the sight of their fathers he performed wonders
in the land of Egypt, in the fields of Zoan.
13    He divided the sea and let them pass through it,
and made the waters stand like a heap.
14    In the daytime he led them with a cloud,
and all the night with a fiery light.
15    He split rocks in the wilderness
and gave them drink abundantly as from the deep.
16    He made streams come out of the rock
and caused waters to flow down like rivers.
17    Yet they sinned still more against him,
rebelling against the Most High in the desert.
18    They tested God in their heart
by demanding the food they craved.
19    They spoke against God, saying,
"Can God spread a table in the wilderness?
20    He struck the rock so that water gushed out
and streams overflowed.
       Can he also give bread
or provide meat for his people?"
21    Therefore, when the Lord heard, he was full of wrath;
a fire was kindled against Jacob;
his anger rose against Israel,
22    because they did not believe in God
and did not trust his saving power.
23    Yet he commanded the skies above
and opened the doors of heaven,
24    and he rained down on them manna to eat
and gave them the grain of heaven.
25    Man ate of the bread of the angels;
he sent them food in abundance.
26    He caused the east wind to blow in the heavens,
and by his power he led out the south wind;
27    he rained meat on them like dust,
winged birds like the sand of the seas;
28    he let them fall in the midst of their camp,
all around their dwellings.
29    And they ate and were well filled,
for he gave them what they craved.
30    But before they had satisfied their craving,
while the food was still in their mouths,
31    the anger of God rose against them,
and he killed the strongest of them
and laid low the young men of Israel.
32    In spite of all this, they still sinned;
despite his wonders, they did not believe.
33    So he made their days vanish like a breath,
and their years in terror.
34    When he killed them, they sought him;
they repented and sought God earnestly.
35    They remembered that God was their rock,
the Most High God their redeemer.
36    But they flattered him with their mouths;
they lied to him with their tongues.
37    Their heart was not steadfast toward him;
they were not faithful to his covenant.
38    Yet he, being compassionate,
atoned for their iniquity
and did not destroy them;
       he restrained his anger often
and did not stir up all his wrath.
39    He remembered that they were but flesh,
a wind that passes and comes not again.
40    How often they rebelled against him in the wilderness
and grieved him in the desert!
41    They tested God again and again
and provoked the Holy One of Israel.
42    They did not remember his power
or the day when he redeemed them from the foe,
43    when he performed his signs in Egypt
and his marvels in the fields of Zoan.
44    He turned their rivers to blood,
so that they could not drink of their streams.
45    He sent among them swarms of flies, which devoured them,
and frogs, which destroyed them.
46    He gave their crops to the destroying locust
and the fruit of their labor to the locust.
47    He destroyed their vines with hail
and their sycamores with frost.
48    He gave over their cattle to the hail
and their flocks to thunderbolts.
49    He let loose on them his burning anger,
wrath, indignation, and distress,
a company of destroying angels.
50    He made a path for his anger;
he did not spare them from death,
but gave their lives over to the plague.
51    He struck down every firstborn in Egypt,
the firstfruits of their strength in the tents of Ham.
52    Then he led out his people like sheep
and guided them in the wilderness like a flock.
53    He led them in safety, so that they were not afraid,
but the sea overwhelmed their enemies.
54    And he brought them to his holy land,
to the mountain which his right hand had won.
55    He drove out nations before them;
he apportioned them for a possession
and settled the tribes of Israel in their tents.
56    Yet they tested and rebelled against the Most High God
and did not keep his testimonies,
57    but turned away and acted treacherously like their fathers;
they twisted like a deceitful bow.
58    For they provoked him to anger with their high places;
they moved him to jealousy with their idols.
59    When God heard, he was full of wrath,
and he utterly rejected Israel.
60    He forsook his dwelling at Shiloh,
the tent where he dwelt among mankind,
61    and delivered his power to captivity,
his glory to the hand of the foe.
62    He gave his people over to the sword
and vented his wrath on his heritage.
63    Fire devoured their young men,
and their young women had no marriage song.
64    Their priests fell by the sword,
and their widows made no lamentation.
65    Then the Lord awoke as from sleep,
like a strong man shouting because of wine.
66    And he put his adversaries to rout;
he put them to everlasting shame.
67    He rejected the tent of Joseph;
he did not choose the tribe of Ephraim,
68    but he chose the tribe of Judah,
Mount Zion, which he loves.
69    He built his sanctuary like the high heavens,
like the earth, which he has founded forever.
70    He chose David his servant
and took him from the sheepfolds;
71    from following the nursing ewes he brought him
to shepherd Jacob his people,
Israel his inheritance.
72    With upright heart he shepherded them